One of a million
Indie-Trash-Rock mit einem Hauch indischem Britpop
von One of a million
erstellt 25.02.2009 23:32 Uhr
Bandinfos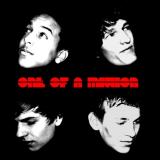 One of a million sind vier Jungs aus einem kleinen Ort direkt an der Küste Norddeutschlands. Als sie 2006 überlegten, wie sie ihre Zeit hier in Husum vertreiben könnten, fingen sie an, sich hin und wieder in einem alten Kühlhaus zu treffen, um Musik zu machen.
Hört man heute "One of a million" , denkt man an vier Jungs, die auf der Bühne etwas bieten.
Wenn sie Gas geben wird getanzt, geschrien und natürlich immer die Musik genossen, die durch die Köpfe fegt.
Nachdem sie 2009 ihr erstes Album veröffentlichten drehten sie im Frühjahr ihr erstes professionelles Musikvideo. Währenddessen natürlich immer auf Tour zwischen Flensburg und Hamburg, um sich auch Live immer weiter nach oben zu spielen.
Weitere Infos:
www.oneofamillion.de
Mitglieder:
Felix Martens (Gesang, Gitarre)
Sven Stolle (Gesang, Gitarre)
Frank Röder (Bass)
Roman Thomsen ( Schlagzeug)
Bemerkung
"One of a million trials, one of a million minds"
Homepage
Kontakt
Sven Stolle

25813 Husum

Telefon: keine Telefonnummer hinterlegt
Songs
Never mind
Someone like me
All the time we had...
Veins on fire
Enemy
Fotos