room 101
Garagenrock
von room101
erstellt 15.02.2009 21:12 Uhr
Bandinfos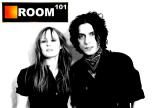 ROOM 101 IS THE ENERGETIC HAMBURG-CITY-STONERROCK-DUO CONSISTING OF SEBASTIAN KIRPAL (GUITARS, VOCALS & KEYS) AND MAIRIM RESCHÜB (DRUMS).
DURING THE LAST SIX MONTH THEY REHEARSED TO BE PREPARED FOR THEIR SWEATY AND BLOOD SOAKED LIVE PERFORMANCE.
IN A MUSIC WORLD CONSISTING OF UNINSPIRED, OVERPRODUCED, PLASTICLIKE WANNABES THIS TWO-PIECE-BAND SHOWS US HOW TO CREATE SOMETHING IN THE WAY ROCK N ROLL WAS ORIGINALLY MEANT TO BE.
ONE GIRL, ONE GUY A FEW NOTES AND SIMPLE RHYTHM.
WE HOPE TO MEET SOME OF YOU PEOPLE AT OUR SHOWS!
WE FINALLY RELEASED OUR FIRST SELF-PRODUCED ALBUM IN EARLY 2013!
Homepage
http://www.myspace.com/room101hamburg


Kontakt
Sebastian Kirpal
Treptower Strasse 21
19000 Berlin

Telefon: keine Telefonnummer hinterlegt
Songs
Room 101 EP 2013 - Sleepwalker
Room 101 EP 2013 - Black Lips
Room 101 EP 2013 - Hypomania
Room 101 EP 2013 - The Way We Feel
Room 101 EP 2013 - Black Coffee
Fotos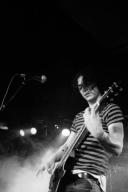 Andere Bands in dieser Kategorie: Alternative
---
total.baff! (Rock mit Funk-Songwriter-Blues-Mix und eigenen zeit- und sozialkritischen Texten)
---
---
NevaR (Metalcore/Jrock)
---
love under crocodiles (zwischen krautrock/ space/ punk/ electro/ dada)
---
---
HAVA (Psychedelic Rock; Grunge; Junk Rock; Punk; Alternative Rock; Space Rock; Avantgarde;)
---
Egoboy (Hardrock...)
---
EVE and the ADAMS (Alternativ Rock / Pop)
---
Chasing Crowd (Alternative Rock / Post-Grunge / Pop-Rock)
---
Miracle Mile (Indie/Folk/Rock)