SouledAir
Instrumental, Soundtrack, IDM...!!
von SouledAir
erstellt 14.06.2009 17:56 Uhr
Bandinfos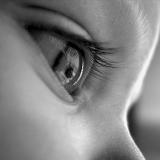 ----SOULEDAIR----1979 in Wien das Licht der Erde erblickt und seit 1989 in Hamburg niedergelassen! SouledAir ist eine Einmannshow, man könnte auch sagen es ist eine reine Wohnzimmerproduktion! Musik ist mein Leben, hat mich geformt und geprägt.
----SOULEDAIR---- Saw the light of day in 1979 in Vienna and settled down in Hamburg since 1989. SouledAir is a one-man-show, you could say that it..s a pure living-room production! Music is my life, it formed and shaped me.
----SOULEDAIR---- Vi la luz de este mundo en 1979 en Vienna y encontré mi camino en Hamburgo desde 1989. SouledAir es una sesión de una persona sola, se podría decir que era una produción de sala. Musica es mi vida,me marcó y formó.
----SOULEDAIR---- a vu le jour à Vienne en 1979 et s'est installé à Hambourg en 1989. « SouledAir » est un « one man show », on pourrait dire que c'est une vraie production personnelle ! La musique, c'est ma vie. Elle m'a vraiment forgé et marqué.
Homepage
http://www.myspace.com/SouledAir


Kontakt
Mathias

22089 Hamburg
Telefon:

Songs
Intoxicated
Peaceful Face
Fotos
Andere Bands in dieser Kategorie: Electro
---
Banque Royale (Elektro, Gothik, Industrial, Alternative, Melancholischer Popsong, Sexpop)
---
Die Seelen (Die Seelen)
---
SAHAR (Electro - Pop - Dance - Rock)
---
BIZARRE EMOTION (Epische Violinen Melodien treffen auf elektronische Dancebeats )
---
Niemand (Electroclash/Electropunk)
---
Project Bliss (tanzbarer Rock mit viel Elektronik)
---
SAHAR (toll^^)
---
THE JUJUJUs (You. Me. Bass.)
---
---
Tyler Ling (electronic sounds with a dark atmosphere)