Mind the Moon
Psychadelic-post-punk
von sun-and-moon
erstellt 21.06.2017 12:14 Uhr
Bandinfos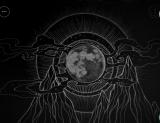 Mind the Moon wurde an ein paar nebeligen Wochenenden in Hamburg gegründet. In der klassischen Besetzung einer Rockband mit Sänger, zwei Gitarren, Bass und Drums erheben sie seitdem rau und unverbraucht ihre Stimme. Dabei landet Mind the Moon irgendwie bei dem, was als atmosphärischer Postpunk, darkwave oder psychedelisch bezeichnet wird.
Auch die musikalischen Ausflüge in sonnige mexikanische Grenzland führen sie nach einer Mondnacht zurück in die morgendliche Dämmerung.
Trotzdem sind ihre Songs eigentlich viel zu abwechslungsreich für ein düsteres Etikett.
Mind the Moon was founded as an English singing band on a few foggy weekends in Hamburg. In the classic cast with singer, two guitars, bass and drums they have been playing happily and powerfull ever since, rough and fresh. At the same time, Mind the Moon often ends up in what is called postpunk, darkwave or psychedelic. The musical excursions to sunny Mexican borderland take them back to the morning twilight after a moonlit night.
Still, their songs are actually way too varied for a bleak label.
All lyrics and compositions by Mind the Moon are copyrighted.
Alle Texte und Kompositionen von Mind the Moon sind urheberrechtlich geschützt, aber GEMA-frei.
Homepage
https://www.backstagepro.de/mind-the-moon
http://www.mind-the-moon.de
https://mind-the-moon.bandcamp.com/merch/mind-the-moon
Kontakt
Mind the Moon

22589 Hamburg
Telefon:

Songs
Fotos