Immane
Black-, Deathmetal
von Immane
erstellt 04.06.2017 16:59 Uhr
Bandinfos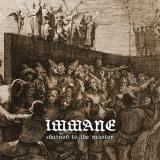 Wir sind IMMANE, eine Black-/Deathmetalband aus Lübeck und bestehen zur Zeit aus drei Bandmitgliedern (Schlagzeug, zwei Gitarren). Gegründet haben wir uns 2011.
Die aktuelle Besetzung besteht seit 2013. Gespielt haben wir über einen Dutzend Gigs im Raum Schleswig Holstein, Mecklenburg Vorpommern und Sachsen.
Die interessantesten Gigs hatten wir bisher auf dem Barther Metal Open Air 2016 und im November 2016 im Body&Soul in Lübeck als Opener für Eisregen.
Im Jahr 2014 haben wir unser Debut ,,Chained to the Master'' im Gardenhouse Tonstudio aufgenommen und kurze Zeit später veröffentlicht.
Momentan arbeiten wir an neuen Songs für unser nächstes Album, dessen Aufnahme wir in naher Zukunft planen.
Homepage
https://www.facebook.com/pg/ImmaneLuebeck/about/?ref=page_internal


Kontakt
Bryan alias Myrk

23611 Bad Schwartau
Telefon: 015117811873

Songs
From Tech to Spine
Signs of Perdition
Fotos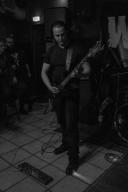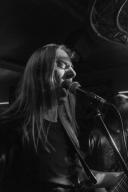 Andere Bands in dieser Kategorie: Metal
---
Delusive Mirror (Metal/Hardcore)
---
Gremium (Blues, Rock, Pop)
---
Bäd Influence (Melodischer Power und Thrashmetal)
---
6PMFEED (Metall-Musik)
---
Attempted Arson (Nü-Metal mit Hardcore-Einschlag)
---
NECKSHOT (alternative, metal, heavy metal, crossover, nu metal, hardcore, metal and core, thrash metal)
---
Exorsoul (Zwischen Rock und Trash Metal)
---
Nailed to Obscurity (Prog. Melodic Deathmetal)
---
Bipolar ((progressive/experimental/core))
---
Ought To Be Used (treibende,- emotionale,- mitreißende,- wütende Metal(-core)klänge)