White Mountain
Electronic Rock with balls
von WhiteMountain
erstellt 16.05.2015 11:54 Uhr
Bandinfos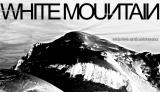 Einen schönen guten Tag!
Bei diesem Projekt möchte ich zusammen mit dir, also dem passenden Sänger oder Sängerin meinen geschriebenen Songs Leben einhauchen.
Hört gerne rein:
https://soundcloud.com/mirkoertmer/sets/solo-project-white-mountain
Du magst meine Lieder? Du kannst gut singen? Du schreibst eigene Texte? Dann aber los!
Alle Instrumente wurden von mir arrangiert, eingespielt, aufgenommen und gemischt.
Ein eigenes Studio zum recorden ist vorhanden.
Ziel ist es, mindestens ein Album aufzunehmen und eine gute Zeit zu haben.
Eine Live Affinität besteht bisher nicht, aber nichts ist ausgeschlossen ;-)
Du solltest prägende Erfahrungen im Bereich Singen!, Texten und Vocal Arrangement haben.
Das wir uns gut verstehen, ist natürlich die Basis aller Dinge!
Schreibe gerne eine Mail, wenn dir das alles zusagt: kontakt@mirkoertmer.de
Auf bald!
www.facebook.com/officialwhitemountain
---ENGLISH---
Hello, Mirko here!
With this project i wanna animate my songs with you together.
Here are a bunch of tracks:
https://soundcloud.com/mirkoertmer/sets/solo-project-white-mountain
You like my songs? You can sing? You can write lyrics? Get in touch with me and let's make some awesome stuff!
All music and instruments are arranged, played, recorded and mixed by myself.
I own studio for recording is available.
My goal is at least to make one full album with you and to have a good time.
Live shows ar not planned, but everything is possible.
You should have defining experience in singing, writing lyrics and vocal arrangement.
And over all, the basic foundation of all is, that we get on well!
Write me an email, if you're interested: kontakt@mirkoertmer.de
See you very soon!
www.facebook.com/officialwhitemountain
Homepage
https://www.facebook.com/officialwhitemountain/


Kontakt
Mirko Ertmer

22335 Hamburg

Telefon: keine Telefonnummer hinterlegt
Songs
Fotos