Mattis Meyer

von Mattis Meyer
erstellt 15.12.2012 15:13 Uhr
Bandinfos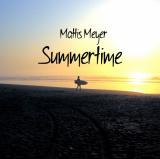 Mattis Meyer is a singer/songwriter from the north of Germany.
Being a traveller at heart, Mattis has already visited many countries and learned about their people and cultures.
His experiences on the road manifest in his music and they take the listener on a pleasant journey.
Come and join Mattis on this musical roadtrip and explore vast soundscapes and great stories!
Homepage
http://www.facebook.com/meyermattis


Kontakt
Mattis Meyer

21337 Lüneburg

Telefon: keine Telefonnummer hinterlegt
Songs
Fotos
Andere Bands in dieser Kategorie: Singer-Songwriter
---
Saskia Maas (Schaurig schöne Singer-Songwriter Musik)
---
Eastmary (Americana/Singer-songwriter)
---
Kuno (Fun(k)punkrock mit Liebe und so.)
---
harms (Pop, Blues,dark songs)
---
RauchMelder >RM (rockiger Singer-Songwriter Pop)
---
Tim. (Akustischer Pop)
---
January Raven (Melodic)
---
Hannes Voß (Jazz orientierter Singer-/Songwriter Pop)
---
WASCHK (Eigene Mucke / Crossover)
---
Leeyah (R&B, PBR&B, Pop)