Slane Castle
Gitarren Rock mit Hang zur Melodie, wie z.B. Kings of Leon, U2, Foo Fighters oder The Subways
von Slane_ Castle
erstellt 22.01.2012 19:03 Uhr
Bandinfos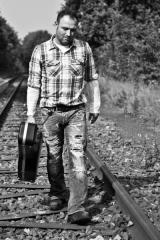 Ich bin ein Balk der 80iger und zum Teil der 90iger. Gegen straight und hart habe ich nichts, aber 10 Minuten Solis an irgendwelchen Instrumenten sind nichts für mich.
Ich singe gern, bin ein "Poser" auf der Bühne, lerne schlecht auswendig und weiß, dass ich nicht alles perfekt oder gar wie das Original singen kann.... Aber eins kann ich... die Leute mitreissen!!!! Ich bin eine sogenannte Rampensau oder eine Performance Diva!? Die einen sagen so, die anderen so...
Ich möchte ausschließlich ROCKCOVER- Songs performen!!!
Meine Playlist:
King of Leon: Use somebody & Sex on Fire
U2: With or without you, Running to stand still, Still haven`t found what I'm looking for, One, Vertigo, Desire
Billy Idol: Rebell Yell, White Wedding
Tom Petty: I won't back down
Depeche Mode: Somebody, It's no good
The Clash: Should I stay should I go
White Stripes: Seven Nation Army
The Subways: Rock'n Roll Queen
Jet: Are you wanna be my girl
Lenny Kravitz: Are you gonna go my way
The Black Crowes: Hard to handle
Stone Tempel Pilots: Interstate lovesong
David Bowie: Heroes
Guns' n Roses: Sweet Child of mine
Bob Dylan: Knocking on heavens door
Ben E. King: Stand by me
Neil Young: Rocking in the free world
Gary Moore: Walking by myself
Oasis: Wonderwall
Mando Diao: Dance with somebody
Limp Bizkit: Behind blue eyes
Iggy Pop: Passenger
Stretch: Why did you do it
Golden Earring: Radar Love
AC/DC: Whole Lotta Rosie
Black Sabbath: Paranoid
ZZ Top: Tush, just got paid
Van Halen: You realy got me
Red Hot Chili Peppers: Higher ground, Under the Bridge
Metalica: Whiskey in the jar, Nothing else matters
Seelig: Ohne Dich
Soundgarden: Black hole sun
Slash feat. Lemmy: Dr. Alibi
Bemerkung
Spaß muss es machen, Erfolgreich darf es sein...
Homepage
https://www.youtube.com/channel/UCgVdnPJC_hg3mhnbmhD5SSQ


Kontakt
J. Dassau

21220 Seevetal
Telefon:

Songs
Radar Love live
With or without you U2 cover
White Wedding /Billy Idol cover
Wonderwall/ Oasis cover
Running to stand still/U2 cover
Fotos